The 2014 Alex Warnke DOT Memorial 5K Run/Walk will be held June 21st 8am. The race will start at West Central School in Maynard, Iowa. Registration and packet pick-up the day of the race 6-7:30am at the school. There will also be a packet pick-up June 20th 5-8pm at Maynard City Park.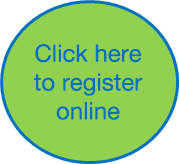 Entry Fee is $15 until June 1st, $20 thereafter. Everyone who signs up by June 1st will receive a free shirt and water bottle. Anyone who has donated or received organs may choose to be recognized and receive a different colored shirt. Please indicate your preference on the registration form.
All proceeds will benefit the Iowa Donor Network.
Beverages and snacks will be provided after the run. Maynard Days festivities are happening all weekend.
Click here to download a registration form or register online.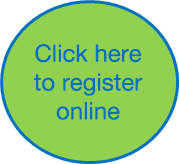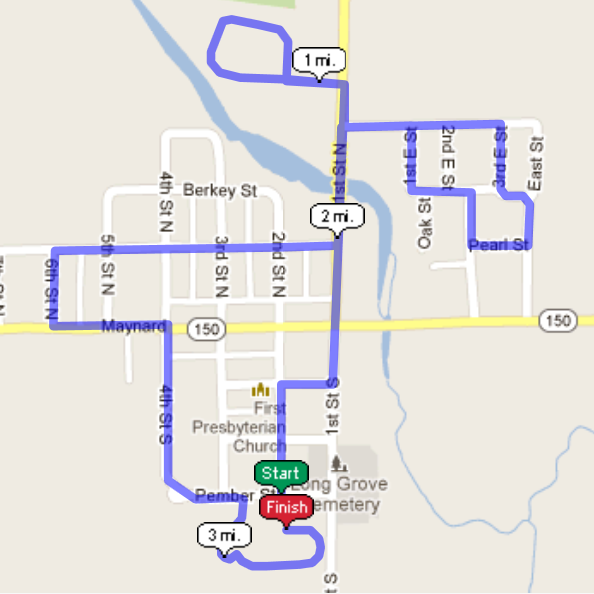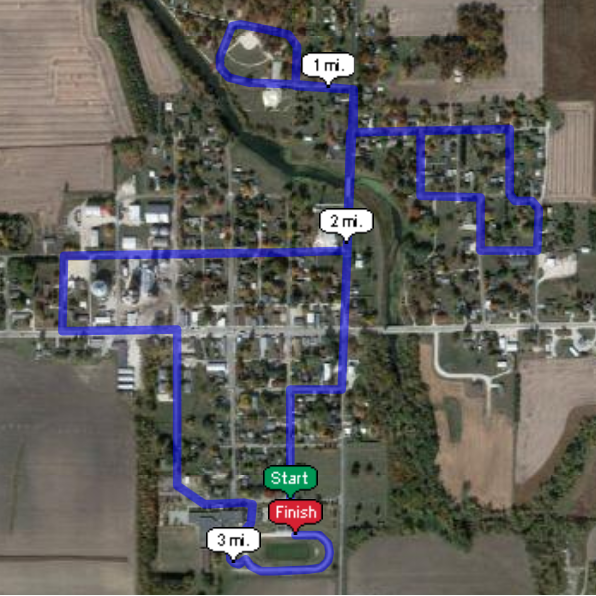 Mens First Overall
| | | |
| --- | --- | --- |
| Aaron Reinhart | 24 | 19:34.7 |
Womens First Overall
Mens 19 and Under
| | | |
| --- | --- | --- |
| James Niemann | 16 | 20:43.6 |
| Tyson Decker | 14 | 21:17.0 |
| Bowen Munger | 9 | 23:12.2 |
| Jake Demuth | 14 | 23:23.3 |
| Charlie Sieck | 8 | 24:00.0 |
| Derek Pape | 14 | 25:52.4 |
| Kyler Hulke | 13 | 29:19.6 |
| Spencer Grimm | 18 | 29:42.5 |
| Ryan Demuth | 13 | 31:12.6 |
| Miles Walenceus | 17 | 43:57.3 |
Mens 20-29
| | | |
| --- | --- | --- |
| Aaron Reinhart | 24 | 19:34.7 |
| Dale Linderwell | 27 | 21:05.1 |
| Jeff Clayton | 26 | 21:27.0 |
| Eric Kerns | 22 | 23:28.3 |
| Tony Warnke | 29 | 23:44.7 |
| Ben Miller | 24 | 24:14.6 |
| Josh Loban | 24 | 28:36.5 |
| Kevin Callanan | 22 | 28:51.1 |
| John Welsh | 22 | 30:05.0 |
| Matthew Hageman | 20 | 31:09.0 |
| Wes Kolpek | 23 | 38:14.3 |
| Scott Griffin | 24 | 45:31.9 |
| Tommy Bearhower | 24 | 45:53.4 |
| Shane Pape | 25 | 51:09.3 |
Mens 30-39
Mens 40-49
| | | |
| --- | --- | --- |
| Trent Gefaller | 44 | 30:22.2 |
| Ben Demuth | 44 | 31:02.6 |
| Bob Howard | 46 | 40:39.5 |
Mens 50 and Over
| | | |
| --- | --- | --- |
| James Paul | 59 | 22:24.3 |
| Kim Wander | 52 | 22:39.1 |
| Mark Creery | 52 | 27:44.6 |
| Dick Graham | 67 | 28:43.7 |
| Dave Hanson | 51 | 30:26.2 |
| Bruce Pape | 58 | 43:11.9 |
| Brice Pape | 58 | 43:15.5 |
| Dan Pape | 52 | 43:16.4 |
| Jim Byerly | 58 | 50:39.1 |
| Gregg Ford | 55 | 51:10.2 |
| Jere Kerns | 51 | 51:27.7 |
| Pat Grennan | 63 | 54:32.9 |
Womens 19 and Under
| | | |
| --- | --- | --- |
| Meg DeHaven | 17 | 32:41.4 |
| Mackenzie Pape | 19 | 39:27.6 |
| Kim Bantz | 17 | 43:21.3 |
| Kristen Bunn | 19 | 43:22.1 |
| Tess Kuennen | 17 | 43:22.5 |
| Tara Pape | 19 | 43:57.7 |
| Ayrrian Harson | 12 | 49:45.6 |
| Sydney Gefaller | 11 | 54:32.7 |
| Savannah Gefaller | 17 | 54:33.5 |
Womens 20-29
| | | |
| --- | --- | --- |
| Tyna Bentley | 25 | 22:49.8 |
| Lindy Tommasin | 29 | 24:19.9 |
| Crystal Cole | 28 | 28:32.5 |
| Stacy Fink | 26 | 29:21.4 |
| Melissa Hageman | 27 | 30:22.8 |
| Melanie Smith | 29 | 31:17.6 |
| Brittney Warnke | 24 | 31:25.0 |
| Allisyn Kirby | 23 | 31:29.8 |
| Kelsey Ford | 23 | 33:32.7 |
| Jessica Sherman | 23 | 33:33.1 |
| Michaela Pape | 23 | 35:43.1 |
| Stephanie Kennon | 23 | 37:00.7 |
| Amanda Freeland | 24 | 38:16.8 |
| Rachel Suckow | 22 | 40:49.6 |
| Taylor Bunn | 22 | 45:33.0 |
| Kati Kolpek | 25 | 45:53.5 |
| Kim Novak | 29 | 50:05.2 |
| Danielle Kraemer | 27 | 52:30.1 |
Womens 30-39
| | | |
| --- | --- | --- |
| Casey Graham | 31 | 20:12.1 |
| Michelle Gearhart | 36 | 23:23.4 |
| Heidi DuCharme | 30 | 24:39.7 |
| Billie Jo Olsen | 30 | 27:07.8 |
| Brenda Helmuth | 30 | 29:17.7 |
| Jess Paige | 35 | 29:24.3 |
| Valerie Warnke | 32 | 34:00.3 |
| Stephanie Beckley | 30 | 34:15.4 |
| Melissa Fagle | 35 | 35:44.8 |
| Mariah Cushion | 36 | 37:57.2 |
| Karolyn Rodas | 31 | 38:32.6 |
| Lindy Bantz | 34 | 47:49.6 |
| Missy Byerly | 35 | 50:36.6 |
Womens 40-49
| | | |
| --- | --- | --- |
| Jill Waterman | 42 | 27:12.8 |
| Lisa Hulke | 44 | 28:10.5 |
| Sue Cushion | 45 | 29:42.0 |
| Sue Jurgensen | 43 | 32:01.8 |
| Connie Demuth | 45 | 34:13.5 |
| Traci Hampton | 41 | 34:15.0 |
| Roxanne Fink | 48 | 35:56.0 |
| Kelly Beacom | 45 | 49:47.7 |
| Kristi Wolfe | 45 | 49:59.4 |
| Jackie Ruff | 42 | 49:59.9 |
| Kim Squires | 42 | 54:31.9 |
Womens 50 and Over
| | | |
| --- | --- | --- |
| Rose Wander | 51 | 27:27.6 |
| Renada Schoon | 51 | 31:55.9 |
| Barbara Kerns | 50 | 34:27.4 |
| Glenda Suckow | 55 | 40:50.1 |
| Kathy Loban | 58 | 43:37.7 |
| Claire Shannon | 50 | 44:17.1 |
| Linda Knoploh | 50 | 44:17.5 |
| Elaine Grimm | 55 | 46:16.1 |
| Dayna Baker | 55 | 46:16.4 |
| Jean Pape | 52 | 48:19.0 |
| Peggy Schrader | 60 | 48:22.5 |
| Kerri Linderwell | 55 | 48:56.8 |
| Cheryl Melchert | 56 | 49:18.8 |
| Janna Kane | 55 | 49:19.1 |
| Kay Bunn | 50 | 49:48.0 |
| Shae Kerns | 51 | 49:55.3 |
| Karen Ford | 54 | 49:55.7 |
| Judy Hanson | 60 | 50:05.7 |
| Linda Kraemer | 59 | 52:22.6 |
| Janet Dugan | 51 | 53:47.6 |
| Judy Albrecht | 54 | 54:32.0 |
| Karla Grennan | 60 | 54:33.1 |
Last Overall
| | | |
| --- | --- | --- |
| Savannah Gefaller | 17 | 54:33.5 |